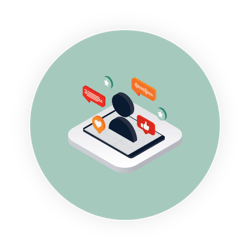 As part of your marketing strategy, your company posts to organic social every day. Whether that be Facebook, Instagram, Twitter, etc. You are doing this because your page is getting high engagement and your target audience can consistently be found on there. Well, what if you paid to have your post shown to a targeted audience on these platforms?
WHAT IS PAID SOCIAL ADVERTISING?
Paid social advertising involves paying platforms like Facebook, Instagram, and Twitter to show your native post to a targeted audience. These native posts can be custom posts made for advertising, or a post that was already published organically. If you see your audience has a strong presence on Facebook, then adding a paid Facebook strategy could be beneficial to your overall marketing strategy.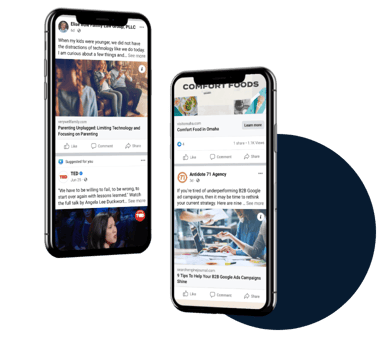 WHY YOU SHOULD CONSIDER PAID SOCIAL
Paid social advertising offers in-depth targeting options that allow you to target your audience on a more granular scale. It gives the advertiser ample options on how the ad is shown to social users. This is also a great way to promote job postings using Facebook and LinkedIn advertising.

Let us help you develop a paid social strategy!
RECENT
BLOGS
Check out the most recent thoughts from our team. A combination of marketing, design, business management, culture, and more!