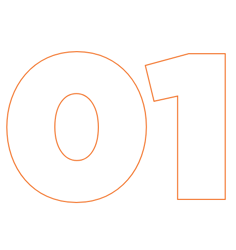 UNIQUE MARKETING SOLUTIONS FOR UNIQUE BUSINESSES
Our marketing company doesn't believe there is a one size fits all. In truth, there never has been. The growth of digital marketing has created tremendous opportunity—and sometimes tremendous confusion. That's where we come in.
GETTING STARTED.
You can never change something long-term if you don't start sometime. We see so many companies just keep doing what they're doing, even though they don't like the results. That's a good time to take a step back and reassess.

There are three simple steps to getting started, and we guide you the whole way.
1. CREATE A PLAN OF ACTION
We follow a rigorous 7-step planning and strategy process for clients—whether they're a new client just getting started or an existing client re-evaluating everything after a market shift.


1. Goal Setting
2. Situational Assessment
3. Customer/Client alignment
4. Content planning
5. Systems & process
6. Paid Advertising plan
7. KPIs and timelines
2. FINALIZE YOUR BUDGET & GOALS
One of the most important steps is finalizing your budget and goals. While you should have ballpark figures going into a planning session, you really won't know what the right budget is until you've assessed the opportunity, reviewed the right ways to get in front of your prospects, and put a price tag on those efforts based on industry standard conversion rates, your past performance, and more.
3. IMPLEMENT, TRACK & OPTIMIZE
Wouldn't it be great if you could run one campaign and your business would just grow forever? Unfortunately, marketing campaigns will always grow and evolve just as your prospective customers and clients grow and evolve.

Once your plan is in motion, you need to constantly review your results and make adjustments as needed (annually, semi-annually, or as the opportunity presents itself). We well make sure your SEO is efficient and effective, as well as your social media optimization. We help with a cadence of reporting and actionable insights to help improve your efforts over time, making conversions and spending more and more efficient.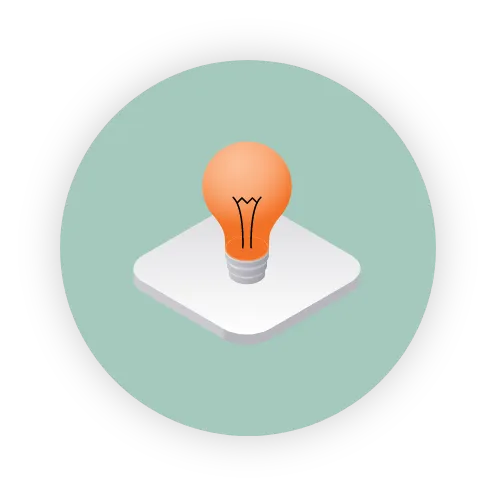 ARE WE THE RIGHT MARKETING PARTNER FOR YOU?

Our marketing company is focused on helping our clients grow. We partner best with companies that have realistic growth goals and need marketing help to achieve them.
Our ideal clients have services or products that are considered purchases—something that requires thought and research to learn more about before committing.
Lead generation strategies work best for these types of offerings, working to get in front of the right people to help build awareness for you and your services, share insightful, useful information with them to help them along their journey, and ultimately giving them what they need to choose you and your business.
We always start every client engagement with a no-commitment discovery call. It's free and a way for us to understand you, and you to understand us. From there, if we decide to engage further, we lay out a plan to do so.
SHOULD YOUR MARKETING END WITH THE SALE?
Marketing is a cyclical process. And it doesn't stop when you gain a new customer. We work with clients to provide solutions after the sale to measure satisfaction and engagement, and stay in front of current customers with messaging and offers to help them evangelize our clients' products and services.