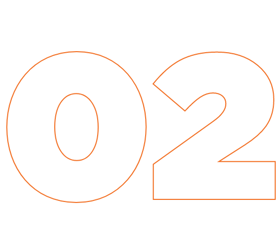 There's no one-size-fits-all solution for marketing. In truth, there never has been. The growth of digital channels has created tremendous opportunity—and sometimes tremendous confusion. That's where we come in. You can never change something long term if you don't start sometime. We see so many companies just keep doing what they're doing, even though they don't like the results. That's a good time to take a step back and reassess.

There are three simple steps to getting started, and we guide you the whole way.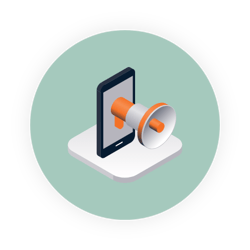 ATTRACT
Attracting leads is the first stage in our process. Simply put, the goal is to find the right people with the right content in all the right places. When this phase is completed successfully, your company will not only have built an audience, but will have become a trusted source of information. To build your audience, we begin by creating and publishing articles, content offers, and social media posts with content that provides real value to your audience.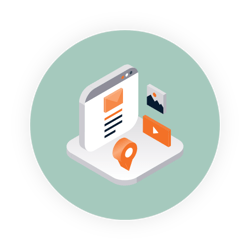 ENGAGE
So, you have an audience… now what? It's time to get them engaged! Our engagement strategies work because they sell immediate solutions, not just a product or service. Engaging with prospecting builds lasting relationships using the channels they prefer — email, bots, live chat, or messaging apps, and more.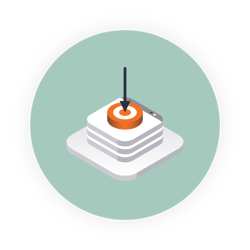 CONVERT
Driving conversions means getting people to take action. Maybe you want them to click a button, filled out a form, or booked a meeting on a calendar. However you define your conversions, we can get you more of them.

As a metric, conversions mean that your visitors are interacting with your website in the way you intended, and it's a great indicator that your visitors are moving down your funnel.
GROW
With the right growth process built and team in place, it's time to grow! Sustainable growth won't happen overnight. To experience large growth in your company, a few leads aren't enough – you need a custom strategy for your growth and a proven way of executing it. The businesses who succeed solve for the customer, putting them front and center. They grow because of trust and loyalty. They realize that when their customers succeed, they do too.
READY TO GO?
Send us a little bit about yourself and we'll schedule a no-obligation discovery call to talk more about your business, what we do and where the two could meet.
RECENT
BLOGS
Check out the most recent thoughts from our team. A combination of marketing, design, business management, culture, and more!